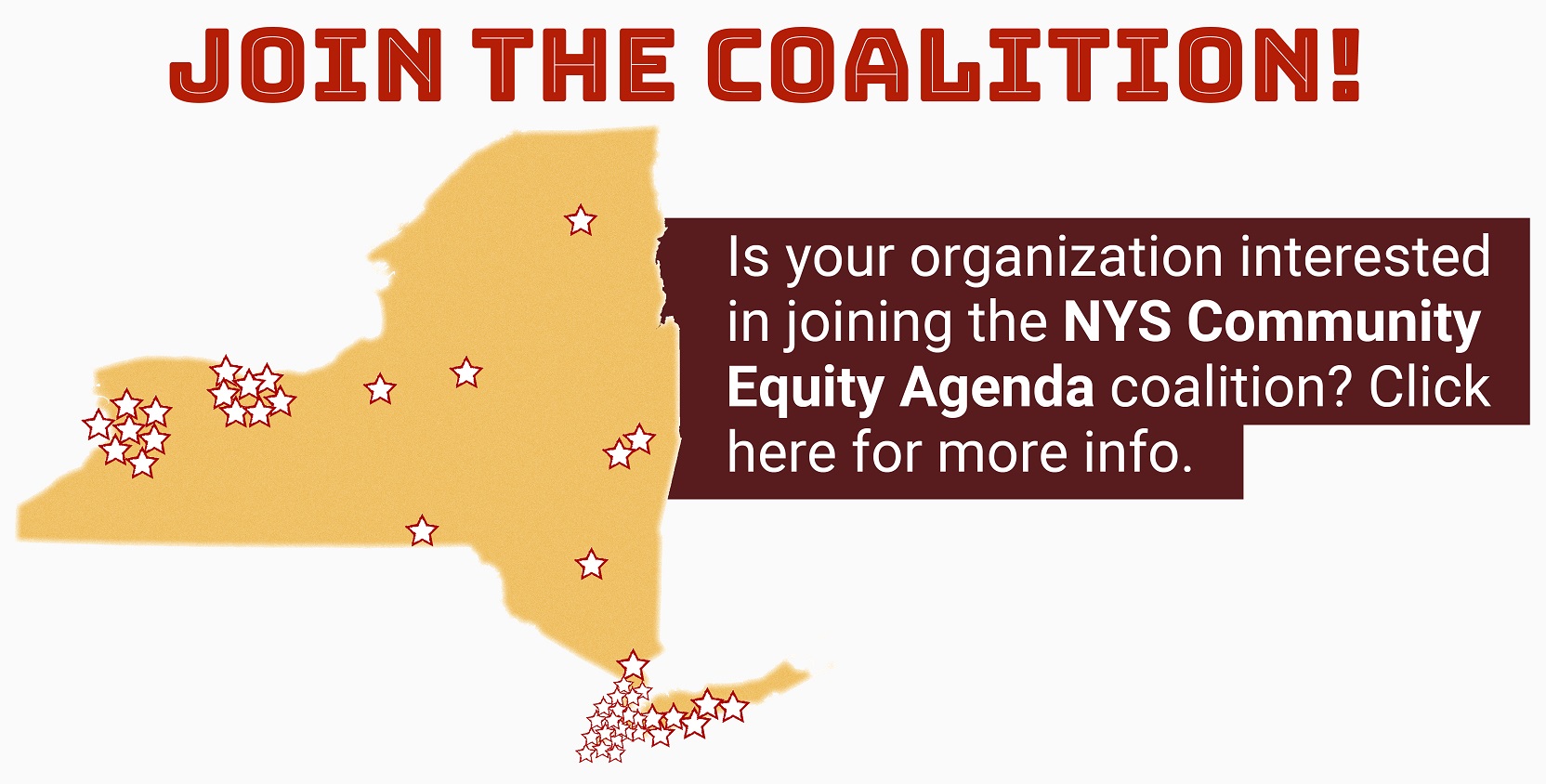 The NYS Community Equity Agenda calls for policies and actions that transform our fundamentally unjust social, political and economic systems. It puts racial and economic justice front and center and addresses long-standing inequities that play out at neighborhood and regional levels. It requires decision-making led by people and communities typically left out of, and harmed by, status quo economic development.
Tackling our most existential crises – from climate devastation to persistent wealth inequality – requires transformational change. In the face of federal attacks on low-income people, immigrants, women, and people of color, the need for bold, local action has never been greater.
The Community Equity Agenda is driven by a broad-based coalition of community, labor, civil rights, and legal services groups, cooperative organizations, and community development financial institutions. It sets forth an affirmative, solutions-oriented platform to transform how New York approaches economic development policy, by putting people before profit and communities before corporations.
Is your organization interested in joining the NYS Community Equity Agenda coalition? Please complete this form and someone will follow up with you shortly.