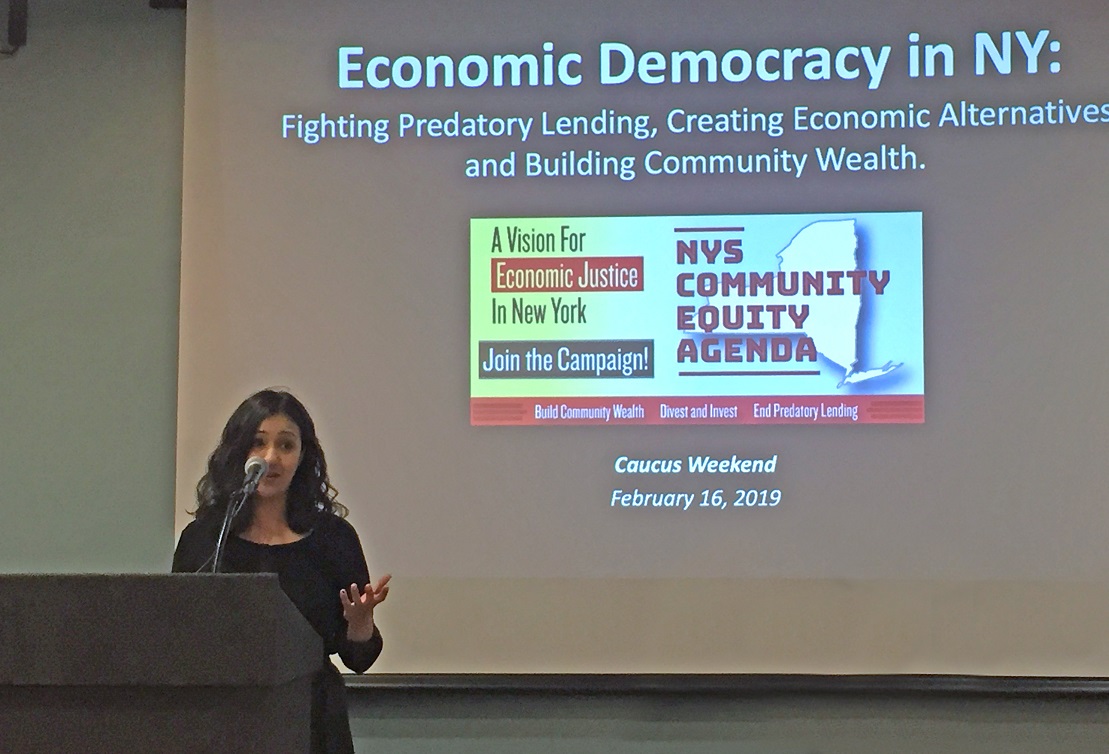 As New York looks forward to a post-COVID future, the State must take bold action. A just recovery requires transformational policy changes that are designed to uproot racial, economic and environmental injustices and address persistent wealth inequality and poverty in communities throughout our state.
In 2021, New York must invest in infrastructure that supports Black, brown, and low-income communities building wealth, power, resiliency, and self-determination. New York has begun making significant strides towards racial and economic justice, with increased taxes on the mega-rich, funding for a just recovery, and equitable legalization of cannabis. New York must continue to take bold action and build a democratic economy that benefits all New Yorkers, not just a privileged few.
The NYS Community Equity Agenda's priorities for 2021 include concrete actions that New York policymakers can and should take right now to lay critical groundwork for a future that is rooted in cooperation, racial justice, and ecological sustainability.